A unique dental experience
Welcome to Temple Square Dental, and go forward with a new confidence that your dental health and personal well being are in exceptionally good hands. With almost 40 years of proven expertise, what sets us apart is our experience, integrity and reputation as ethical clinicians.
Temple Square Dental is an innovative and exclusive private dental practice located in Aylesbury. We pride ourselves on positively changing patient perception of visiting the dentist and aim to offer quality comprehensive services under one umbrella whether it be a routine check up, hygienist visit or smile makeover.
We aim to make dental treatment as painless as possible. We want to alleviate common fears of coming to the dentist, use a gentle approach and can offer sedation for nervous or anxious patients.
Our philosophy is simple – you, as our guest are special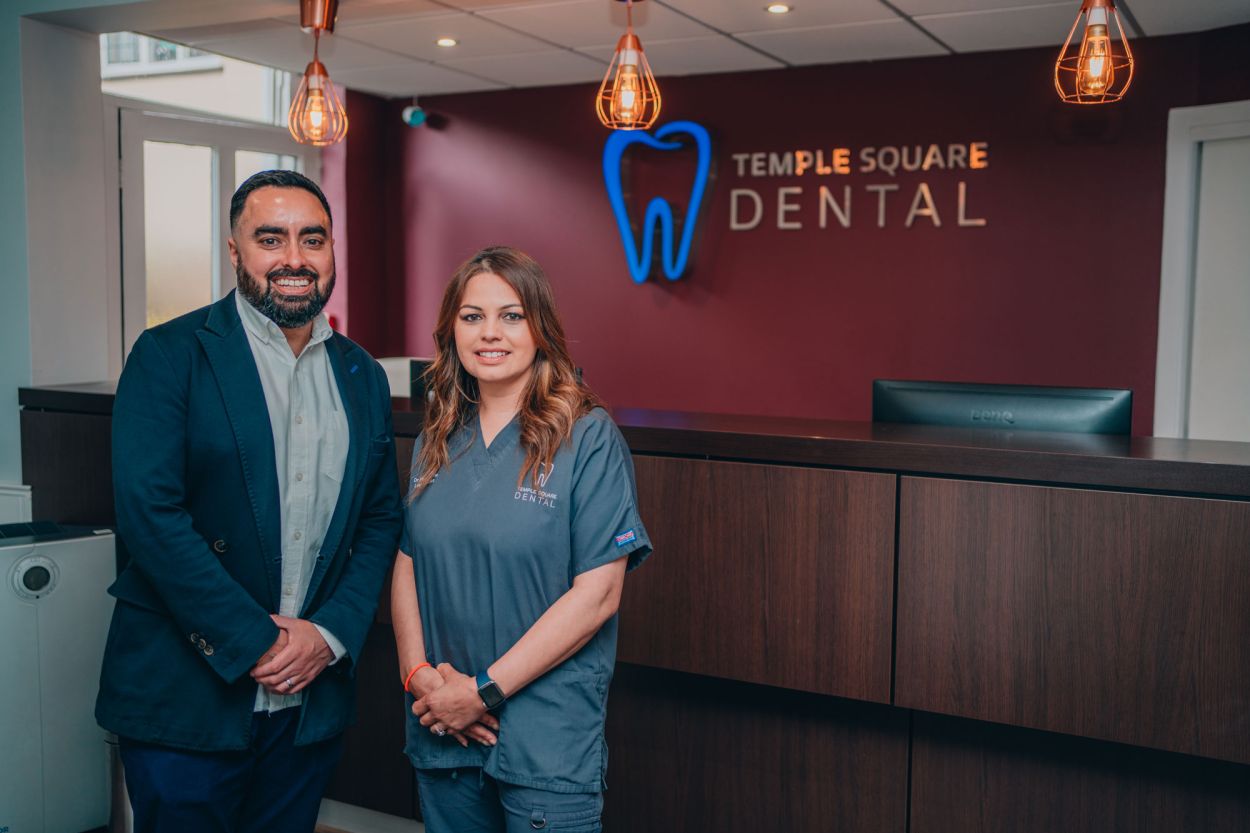 Whether you're replacing a single tooth, or a complete smile, dental implants securely restore your smile as well as your quality of life.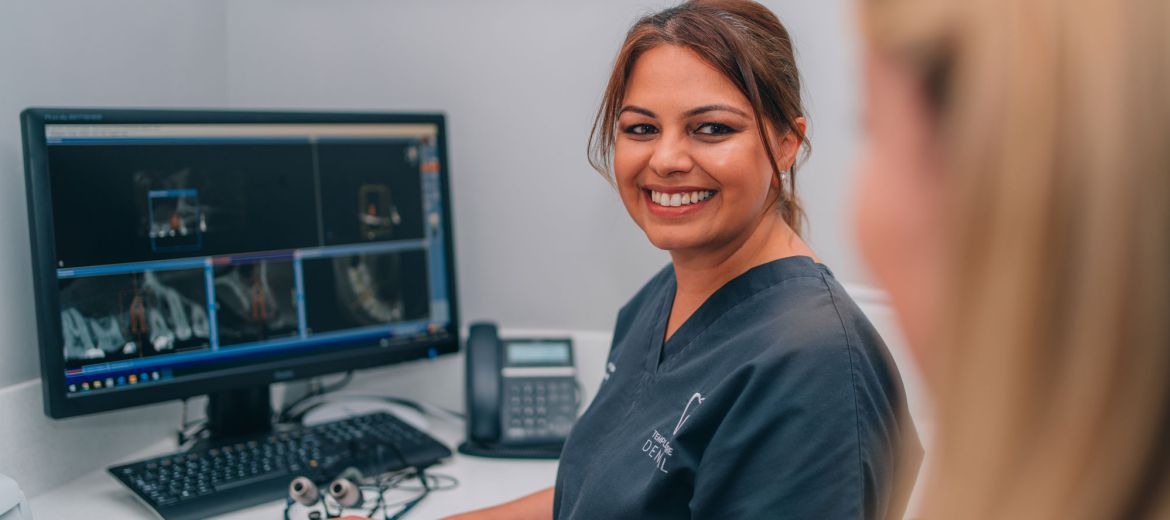 Invisalign is the revolutionary clear aligner which straightens with discretion, comfort, and ease. This trusted system has successfully transformed over 10 million smiles so far... and counting!
Dental Implants open day
Join us for our Dental Implants open day on Saturday 7th October for exclusive access to a great value Smile Package saving over £500. Book your place today and discover how you can restore the smile you've been missing.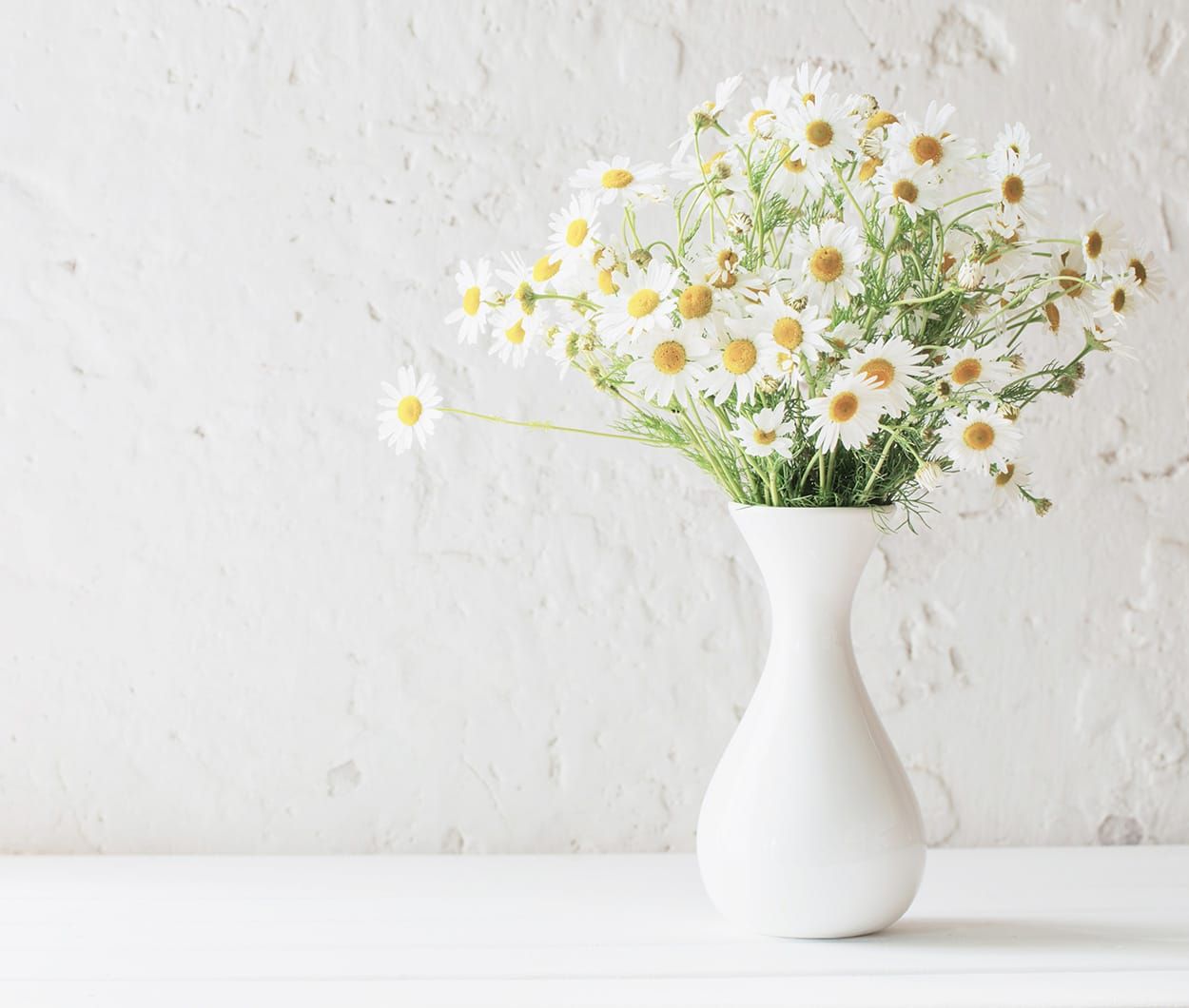 People are talking about us
The biggest complement we receive is when our patients refer their friends and family to Temple Square Dental. In fact, we have built much of our practice on these valued, trusted recommendations over the years. Read our reviews to hear why our patients are recommending us…
Patient reviews
Maria is great at her job and she's always checking in that you are comfortable. She always explains what work she is doing.
Caring and friendly receptionists who tried to put me at ease. Dentist fantastic with me as I am an extremely nervous and anxious patient
Friendly, knowledgeable staff.
Helpful staff good clinicians and comfortable waiting area.
Very friendly yet very professional staff. Lots of information conveyed before and during the procedures. Quality of service. Cleanliness of the place. Highly skilled dentists. Leaving the place with a feeling that it was money well spent or- invested in my oral health.
I am very nervous at the dentist despite only having one horrendous experience with root canal with an nhs dentist out of due to emergency. I have been coming here since I got my first teeth (over 35 years) and wouldn't go anywhere else despite being London based. I'm made to feel at ease and completely trust the advice I am given. Lucie is also the best hygienist - I couldn't see anyone else, despite my shakes!
I have be a patient for many years and I have always been satisfied with the treatment I receive
Maria the dental hygienist was an absolutely charming lady who made me feel totally relaxed. She was great and genuinely cared about the high level of plaque on my teeth. She really did care.
Very impressed with how quickly I was offered an appointment. Staff (Reception, dentist and dental nurse) all brilliant.
Very clean surgery. All the staff are very efficient,professional and experienced
Receptionist highly responsive, clearly well trained and polite. Hygienist very thorough and the dentist went through everything very concisely.
Explanation of the procedureCare throughout Understanding o
The professionalism and friendliness of all the staff
Fantastic service which is both incredibly helpful and friendly. Wouldn't go to any other dental practice in Aylesbury! Thank you for your help today!
Dr Prab is a superb dentist who dealt with all my concerns professionally, kindly, and with a very high degree of skill. I'm very grateful for the treatment I got and would recommend the dentist to anyone requiring dental treatment.
I have been with the practice for fifty years that speaks for itself. Never had a complaint.
Positive experience throughout the appointment
I feel that I am getting highly professional treatment. I suspect I could go elsewhere and save money but I trust my dentist and that is very important to me.
Thorough and caring approach of the dentist and positive and friendly atmosphere established by the dental nurse.
I love Lucie - she is the most caring of hygienists and makes one feel special and is very sensitive to her patients' comfort. she used a new procedure and it was excellent
Thorough check in with xrays and moulds. Due to some issues ith my teeth, the staff managed to book in that day for a hygienist and were very accommodating in arranging for an extraction within a matter of weeks
Everything from my arrival to leaving was extremely straightforward. The staff are always very professional, efficient & cheerful which makes for a very pleasant experience.
They listen to you, are always very polite, I have been with them for years and wouldn't go anywhere else.
Everyone is so helpful, everything is explained and they are lovely.
Friendly knowledgable empathetic and business like staff.
I have been with this dental practice for over 30 years, both previous and current owners. I have been supremely satisfied with treatment and advice, as has my husband and as parents - of our 4 children.
Because my Dentist is really good, and my hygienist is excellent.
The way you are looked after.
Friendly and accommodating staffs. Highly recommended services from scheduling an appointment to treatment and check out.
Lucy was very professional and explained everything what she was going to do, and then explained the after care , Aaron is very professional as well, and that is why I go back, Very professional from start to finish
Efficient, professional and friendly. The reception team are always very welcoming and helpful. And Raj is an excellent dentist and a lovely person.
Aaron explained everything very well and carried out the procedure efficiently.
Raj was excellent, very friendly and helpful. The nurse, Nicola was also very helpful and explained what was happening throughout the process. Overall a very good experience. Kasia on reception also very helpful
Professionally treated, knowledgeable clinician, nurse attentive and knowledgeable, check in staff professional and pleasant.
The splendid attitude and efficiency of all the staff. They are incredibly kind and helpful.
I have attnded for over 35 years and have always found the treatment and the care to be excellent.
Have been coming for a number of years . As has my now adult children
All staff highly professional, friendly and helpful
Extremely friendly staff, explained what is happening, contestant checking if I was ok and not painful. I have recommended Temple Square to two family members who also now go to Temple Square
Very friendly and helpful staff, and they actually listen to what you have to say .Reception was immaculate.
The staff are very friendly and polite both at reception and in the clinic room.I feel as they all care for my dental hygiene and I am very happy to be a patient there
Although a long drive which might put some people off the surgery is calm, friendly and highly professional. Easy to make urgent appointment.
Always good service and comfortable environment to be seen.Never had an issue with any of my treatments or staff over 30 years
My experience at the surgery was very satisfactory. The environment was calm and the staff very polite and friendly.
Yes I would. Temple Square is a very professional and friendly surgery. All the staff are attentive and t believe a lot of care goes into thinking about parents' care and welfare. More specifically, Praab Sandhu is an exceptional dentist. She's brilliant technically from a dental point of view and always does a good job and is meticulous. But her communication skills, demeanour and care is second to none. Think all of the above would be hard to beat.
Welcoming and efficient. Empathetic
Friendly, knowledgeable and honest staff
Jacqui was fantastic with my 4 year old son, making us all at ease.
The staff are friendly and the dentist was very good with the patient and clear when explaining things and the patient was comfortable with the dentist
It's like a boutique hotel and the staff (all of them) treat me as if I'm a VIP (very important patient of course). Seriously, they are all so lovely that you forget It's a dentist.
Everyone extremely polite. Hardly any waiting time. Praab explains evereything.
Staff very friendly & pleasant throughout all appointments.Good options of appointments available to meet flexible needs when planning follow up visits.
I don't have the best track record with dentists but Dr Landau made a potentially painful process as easy as possible. Very friendly receptionists and a great service all round. I recommend as much as anyone can truly recommend a trip to the dentist.
I have been a patient with Dental Square Dental for approximately 40 years, I have always found all the staff to be polite and friendly. On my recent visit I spent sometime having a lengthy treatment, at all times I felt relaxed and well looked after, both Aaron Landau my Dentist and Natalie the Dental Nurse could not be faulted, they were both kind, considerate and professional.
I had two chips in my front teeth. In 40 minutes, my dentist has made them look perfect again! The wizardry of modern dentistry.
Friendly, professional and attentive
Always able to explain and fully reassure what all treatments will entail and any choices . Reception is efficient and courteous and simply put the lady Hygenist I saw is by far the best I have ever had
The reception team are welcoming and friendly. The atmosphere is relaxing. Aaron is understanding and patient and you never feel rushed, yet always receive the best advice and care.
A very professional and friendly service at a very reasonable price.
Friendly staff and comfortable environment
Great service from all staff members dealt with, friendly and helpful
Cheerful, Competent, very friendly
Friendly, experienced staff and a lovely environment.
Attentiveness was brilliant. Calming and reassuring throughout. Explained what they were doing and followed up with a call the day after
Been coming here years always the same high quality treatments advise courtesy from who ever you see and that includes all the reception staff who also are friendly and helpful
Relaxed and calm atmosphere. Pleasant friendly staff. Dentist very helpful and confident in approach , and explained treatment well , and gentle when examining mouth.Hygienist very kind checking frequently how I was feeling.
This clinic is wonderful! The people here are so warm, welcoming and cheerful that you forget you've come to the dentist! Dr. Aaron Landau is the man who gave me the chance to smile again without feeling embarrassed that I don't have beautiful teeth. It was a real pleasure to have this experience, with such a professional doctor, patient with patients and friendly
Friendly and approachable staff, I felt my fears/questions were addressed and heard, compassionate care throughout and excellent customer service
Apart from getting my normal excellent care, I felt a bit light headed and the dentist and staff were exceptional and checked my blood pressure and offered me a cup of tea and recommended I went to A and E - which I did.
Amazing team and exceptional care, particularly with nervous patients! Dr Rebecca and her nurse Charlotte were amazing and I felt reassured the whole way through. Reception staff are also very friendly and approachable and deliver excellent customer service.
The care of all the staff was more thank you could expect all very helpful.
Used the practice for years, on the recommendation of a friend. Not been disappointed yet!
Aaron is a brilliant dentist: every part of the proceedure was carefully explained and the work itself was pain free both during and post operation. Highly reccommended
Arron is a brilliant dentist. He explains proceedures in detail, answerinhg any questions clearly and ensuresd I knew all that the proceedure involved. The actual dentisty was (almost) entirely pain free both during and post proceedure. Highly reccommended
Clean and welcoming surgery. All staff are polite and professional . I have already recommended this practice to two friends that are also pleased with the service offered. Perhaps a refer a friend scheme would be good.
Staff were friendly and welcoming. The dentist was fantastic. Very caring and gentle and she also explained in detail the situation. Would highly recommend this practice.
Everyone and evthing regarding my treatment went very smoothly
Very efficient and super caring
I have been going to Temple square for the last 30yrs
Excellent treatment completed timeously by friendly and helpful staff
Very friendly and efficient
Very friendly Aaron is very good reception team, excellent and friendly
The reception team are lovely, I am a nervous patient but I have complete confidence in my dentist I completely trust her, she is friendly informative and kind
I am a very nervous person and they made me feel very much at ease and that goes down to all the staff who are obviously trained very well in that area
The professionalism of staff; the knowledge of everyone. The customer really feels if they are at the centre of everything. (Also so kind especially if they think you have any anxiety towards dentists.
They do everything one would expect and then go even further in the quality of service and care
Dental appointment arranged at an agreeable time. Staff always helpful, courteous and professional. Hygienist friendly but always checking you are happy to proceed with treatment. Dentist is the best I have had taking away any nervous feelings or anxiety.
Just a great dental practice - professional, high level of expertise, friendly, nice surroundings
The dentist and nurse created a friendly atmosphere .
The pleasant,calm surroundings and very friendly , helpful and attentive reception staff.Everything was explained clearly and I never felt rushed- everyone involved made me feel valued as a patient.
All members of the Temple Square team are friendly, polite and professional. They make you feel so at ease from the minute you arrive, wouldn't go anywhere else, best dental team I've ever experienced. Many thanks all ..
Very knowledgeable and professional staff who give very good care
Friendly my dentist Aaron is brilliant I recommend someone so scared of dentists they saw him had treatment and now attend regularly
Very good dental practice. Very efficient,friendly, and helpful reception staff. Hygienist is the best ever! Dentists are so caring and professional. Highly recommended.
Professional and pleasant staff
Staff were approachable friendly and explain the process ver well
Staff are very helpful,explain what is going to happen very clearly & listen to my needs.I do not have any problems with this dentist & highly recommend them. Thank you so much.
I was previously with an NHS dentist and unfortunately I wasn't treated very well so I decided to go private. I am so glad that I did because the team at temple square are absolutely fantastic. It's not just one or two people it is all staff from reception staff to dentists. Every time I have an appointment it's like my very own personal experience. The staff are amazing at remembering mine and my wife's name and know how nervous I get so they're always building me up to my treatment with so much care, support and compassion. It's like being with friends when I'm there and it really does help me to relax. It's so nice to have a bit of laughter and a chat before any treatment commences and that's what makes Temple square so amazing. I'd never go anywhere else now.
The whole process was explained step by step and carried out with care
Temple Square Dental service has been exemplary in their care, advice and the information provided on my treatments. Despite some significant (!!) appointments, I am never worried or apprehensive. The space, environment, processes and staff are all very professional. If you can, "Like"... going to a dentists, you may do here.
My dentist is kind and caring. He puts me completely at ease and does not make me feel stupid about my phobia. The receptionists are friendly and help put me at my ease as soon as I enter
Great courtesy and customer service. Very professional
I've been coming since I was at school. I'm 54 now and my children and husband are all now clients. That's how much faith I have in the dental practice.
Aaron is a wonderful dentist, so gentle and great with anxious patients. He really listened to my concerns and made me feel relaxed.
A friendly straight forward approach with humour and care which put me at ease after having unpleasant experiences in childhood I have never felt as relaxed about treatment as I have been at Temple Square and before that with McAleavey
Efficient and friendly, I felt I was in good hands.
An excellent practice. Brilliant new technology and expertise makes visiting the dentist easy. I lost half a tooth one night and by lunchtime the next day Dr Sandhu had replaced it with a new one.
Friendly and professional
Pleasant and caring staff both in reception and in the surgery.
I never dread going to the dentist or hygienist at Temple Square. All the staff are welcoming with a smile and eye contact. They break the ice with friendly questions and this makes me feel valued and relaxed.
Staff are friendly and knowledgeable.
Raj and the team are amazing as always!
Lucy was brilliant. Really friendly and helpful explaining how I can better my gum health, kept checking I was ok throughout the appointment. Really lovely experience
Everything is well organised and staff are very friendly
Whole team from welcoming receptionists very friendly always smiling and helpful nurses to wonderful dentist very understanding to my 6years old daughter (it was her appointment she is very nervous had bad experience before now skipping to dentist) already send few families from school to see dentists at Temple Square
The team were professional and friendly . The experience was relaxed and we had a laugh
The staff are very Friendly and knowledgeable Aaron is just great the dentist
Excellent timely treatment with care, good communication and outcome.
Professional, caring treatment with excellent communication
They are friendly, caring, barely any time waiting. Really helpful too.
The reception staff are extremely friendly and helpful. They understood the problems associated with language barriers. The Dr doing the checkup was really friendly and respectful, answering all queries my mum had. Absolutely brilliant care provided
For all the other reasons identified in this survey plus it's been the family dentist for over 30 years.
Everything was of a great standard. Polite and helpful reception, great service and care with the hygienist who did a thorough job. Then finally simple to book next appointment with clear instruction
Made to feel very comfortable listened to my requests helped me to feel cared for and nothing was too much trouble. They are all such lovely caring people ❤️
Always had great service from the practice
The staff are very polite and helpful, I was made to feel at ease throughout, and I would certainly return
Very efficient caring staff. Aware that I am particularly anxious and support me with that.Treatment always excellent. Options explained where appropriate
The ease at which everyone in the practice put you at from the reception staff through to the hygienist during the treatment
The customer care their is top notch.The staff here are friendly and they are patient. They will patiently wait until you have understood how the procedure is gonna be carried out .
Visit for a check-up. Greeted by the receptionist. Dr Patade was very kind and thorough, as always. I feel looked after whenever I visit. I highly recommend.
Had an implant done at Temple Square. Raj and his team are brilliant. Can't fault them, honestly.
Dr Rajesh Patade is extremely kind and knowledgeable. Shame he is only on Weds.
I have been with this practice for a lot of years. My treatment has always been top class but I must admit now that I am a pensioner I'm finding it expensive.
We have completed confidence born of this and other experiences, and have in fact recommended the Practice to our friends.
Friendly, great knowledge. Great with the kids and making them feel at ease. The kids love going as they get sticker afterwords. Great experience and would highly recommend
Always friendly and happy to help and explain when needed! Always on time, clean throughout and a peaceful environment.
It's professional, friendly, spotlessly clean, and there's a really good range of magazines if you turn up early! This is an outstanding dental practice - I have no hesitation in recommending it.
Pleasant and totally trustworthy dentist. During whole visit I feel listened to
First class, professional dental service.
As always, very professional and highly skilled dental treatment from a first class dental clinic. Competitive costs, a nice environment. Cheerful staff.
I have been a patient at Temple Square for many years and the care that I have received has been first class. Prab Sandhu is extremely sensitive to the patients needs and is very caring, taking time to explain all procedures and aftercare thoroughly. All the staff are friendly and very helpful.
I've always been terrified of dentists but Aran has a calm disposition which put me at ease!
Everything about the practice is first class. Friendly receptionistvand the dentist quickly put me at ease and explained clearly the ongoing check up.
I always feel relaxed and listened to.
Been with the Temple Square Team for many years.Always found them to be high professional. Staff are very helpful and knowledgeable,pleasant surroundings.
Sensitive and professional treatment with high concern for patient welfare.
Prab does a great job. She is very friendly, reliable and trustworthy.
Dr Rebecca Parry was excellent at her job and had excellent communication skills
Everyone seems so friendly with smiley faces, so that puts you at ease......also, listens to you...
They are all non judgmental of my problems which keeps my anxiety under control
Patient care and treatment first class
The hygienist that treated me was very kind and considerate. She routinely asked me if I was okay and allowed me time to catch my breath.My teeth are now looking and feeling so much cleaner.The Reception staff were very polite and efficient and friendly.They made me feel very welcome.
I was relaxed despite the type of treatment I had. Treated with respect and care.
It's a lovely surgery always immaculate also the toilet.The receptionists are very nice to speak to always giving eye contact.Seeing Arun and the Hygienist Maria is a pleasure.I can never fault the experience every time.
It does what it says on the tin
The staff are excellent, Aaron is without doubt the best dentist I have ever seen.
Such a friendly and welcoming team & experience. Can imagine nervous oatients are put at ease as they are constsntly reassuring and checking you are okay. Came out very happy :)
Each time I have seen the hygienist Lucie or the dentist Jacqui they are knowledgeable, patient and kind and do a great job. The reception staff are always efficient and thoughtful.
Ease of making appointment, treatment explained carefully and competence of dentist and team and friendly and relaxed atmosphere
The time that a petient is given and how well questions are answered and procedures explained before being actioned is outstanding. Everyone is also so welcoming.
Professional On timeHelpfulEase of making timely appointments
The efficiency and expertise of everyone.
I am an extremely anxious patient and terrified of going to the dentist but Aaron makes me feel safe and he is extremely understanding and kind
Removed 3 wisdom teeth with them. They're fantastic.
both dentist and hygeniest were most attentive to recent issues
Very professional and friendly staff .Very modern and clean dental clinic
Location, pleasant staff, ease of scheduling appointments . Quality of treatment
Friendly, efficient staff. Excellent dental treatment.
Aaron is great, had made a huge difference in how comfortable I feel at the dentist, before coming here I had a horrible experience, came out a dentist for a NHS check up and left with 4 black fillings blood over my shirt and passed out getting onto a buss
Always friendly and the treatment first class.
The friendliness and relaxed but efficient professional atmosphere.
The professionalism of all the staff. Their caring attitude towards a disabled person like me.
Everything explained to me during treatment
The whole-person approach to treatment and empathetic advice
Attended Temple Square now for 34 years now.Always Happy with my experience
I was relaxed. I was told what was happening at every stage. Only my first appointment, but it went well.
I'm am a very nervous patient but feel completely relaxed and have full confidence in my dentist Aaron. He explains what is happening which helps me relax. I went years without seeing a dentist but I have attended regularly over the last 2 years
Professional knowledgable staff
Lucie is a great member of staff. Very professional and easy to talk to about any concerns.
All good and very efficient.
Warm, friendly welcome. Professional service in comfortable surroundings.
Dentist,hygienist and reception were all very courteous,attentive and caring. Very professional team working together with a high quality of service. As a patient I have every confidence in them all.
Good customer focus and excellent dentists.
simply, it is a good service from everyone.
Very professional staffDealt with everything I neededGood experience all round
Very personable reception team. The clinician puts me at ease knowing I can find the experience uncomfortable.
I was experiencing some pain and discomfort, I was given a same day appointment to see my regular dentist who took time to diagnose the problem and an appointment was made for treatment within a reasonable time frame
Swift, effortless & outstanding service as I've come to expect. With the new online appointment app, this made even booking the appointment painless.
Staff members are incredibly friendly and provide exceptional care to both children and adults. The doctors are considerate of our patients' financial situations and consistently emphasize the importance of dental care during each visit.
The visit was efficient, and the dental hygienist did an excellent job of providing detailed information about the condition of my teeth. They performed a thorough manual cleaning and also demonstrated how to maintain healthy gums. They emphasized the importance of regular cleaning and explained the expected outcomes, as well as discussed future plans for my next visit. I will definitely schedule my next appointment at the appropriate time.
My dentist is excellent also my my hygienist Wouldn't go anywhere else.
The dentist was very professional. Explained everything that the appointment entailed. Very approachable and friendly. Put me at ease straight from the start
Raj and the lovely dental nurse were kind, considerate and reassuring throughout.
Friendly efficient service, checked on my welfare throughout the appointment
Aaron is listens to me and is a professional and sociable gentleman. Good dentist too.
Everyone at Temple Square Practice is friendly and welcoming. My Hygienist Lucie is lovely, very gentle, explaining every step. She carries out a first class clean
The staff are well trained in customer satisfaction and I would have no hesitation in recommending the clinic.
Both Lucie,the hygienist, and Aaron, the dentist are very easy to talk to and very professional.
The dentist was brilliant, very friendly put me at ease. Did not feel any pain, was cared for throughout. Would always recommend.
first dental appointment for15 years made to feel very welcome relaxed and safe
Highly professional clinic, all staff very focused on the customer and their needs. Would highly recommend.
Hygienist was very friendly and caring, really put me at ease , explaining as she went ....Have already booked my next appointment. The end result was worth minor discomfort. Dentist examination and x-ray thorough.
The dentist is always very patience with her clients and takes time to reassure and ask if you are ok and ask if you need a break. She is always very polite and professional. All the team make you feel very welcome thankyou
All staff were totally professional and very customer-focussed. Excellent experience
Friendly, courteous and highly professional.
Very caring and friendly team. am returning patient anyway. peacefull waiting area
I've been using Temple dentist surgery for over 30 years. The standard of care and attention received is consistently high. The environment is friendly and welcoming.
Very efficient and polite at Reception and both Hygenist and Dentist expertly professional with a friendly and calm manner
I felt listened to and cared for. The treatment was executed professionally and with minimal discomfort
As a nervous patient I was made to feel relaxed and was constantly reassured throughout. Every step was fully explained.
The filling was completed with no pain
Aaron is a brilliant dentist and he always takes time to explain things. In fact, this example rubs off on all the team because they are all brilliant.
I cannot fault anyone of the team....I was relax and felt comfortable, so would like to say a big thank you to all
Top professional treatment and genuinely nice and caring staff
Waited in nice clean surroundings for a short time for my scheduled appointment. As usual excellent attention given during treatment. Information given as to what was going to happen. Advice given. Checked out easily & made next appointment.
Had a very pleasant experence with the Temple Street Dentist today. The nurse on reception was very helpful and found me an appointment the same day. I saw Aaron the dentist and he fixed my front tooth filling. From the filling breaking to being fixed was about two hours. I really can say better than that. :-)
The treatment was performed expertly and I am delighted with the results
Been coming here for year all first class technicians wouldn't go no where else got a first class reputation
Friendly and professional staff. Hygienist and Dentist both explained the treatments really well. They both made me feel relaxed and informed before treatments.The hygienist explained I had choice of two treatments, either machine or hand scaling.Dentist also asked about my previous visit when I had my wisdom teeth removed to see how I was getting on.
Very efficient - appointment running to schedule and thorough routine check-up.
ita great dental clinic with nice doctors
I wouldn't use any other Dental Practise
A very professional surgery.
From the moment I walked into the building to the moment I left, I felt very welcome and forgot I was at the dentist (I hate going to the dentist!) Such a great bunch of people! Thank you
The staff ranging from reception too the dental nurses and hygienist, are absolutely fantastic, as someone who suffers with anxiety, I've never felt more at ease when attending the dentist.
The BEST dental practice I have ever been to. I arrived with so much anxiety, nerves and negative feelings towards visiting the dentist. The team at Temple square make you feel so welcome from the second you arrive. Prab is so knowledgeable and nurturing. She has made all anxiety disappear and I am now no longer worried when going to the dentist because I know I am in safe hands with Prab and Charlotte.
Have always had a massive phobia regarding visiting the dentist , today I needed to go and have treatment due to severe toothache. The way I was dealt with by Rebecca & Lisa was amazing , so understanding and caring regarding my anxiety. I was looked after very well and will be totally at ease on my next visit in May. Cannot thank you enough.
All very efficient and very pleasant staff
Very pleasant environment and excellent helpfulll staff
Excellent service as always
Everyone is so polite and friendly.
Aaron is a great dentist who puts you at ease and is reassuring. Talks through what he's going to do and gives you options. Highly recommend
I have been very nervous in the past due to a bad experience but I feel completely confident and at ease with my dentist and the surgery as a whole.
This one was the second appointment of my 3 years olds. And they made her so relaxed, she did exactly what she was asked for and enjoyed her visit from the start to the end. The staff is so friendly and experienced working with younger children.
Very welcoming team at reception and hygienist is brilliant n very friendly
very efficient courteous treatment. Stress free.
Staff are always friendly, positive, engaging and polite. All staff seem to have good relationships with their colleagues, conversation is easy and they take time to check in with eachother and the patients. I was given opportunity to speak and ask questions, when confused or concerned they have been professional and appropriate when giving a variety of options.
Very considerate and professional team who really are very well trained and caring Thank you for a fab service bless you all
The treatment was carried out exactly has previously discussed with very little discomfort
Everything was explained. Both the dentist and nurse checked that I was comfortable and told me that all I had to do was raise my hand if I experienced any discomfort. I didn't.
Friendly and I was put at ease
Very friendly staff and made visit stress free
The service provided was outstanding, I felt safe and comfortable and had great interactions with the front desk staff and the staff carrying out my check up I would definitely go back
A kind, pain free and professional service. My fears were well-managed and the aftercare was exceptional.
A pleasant and efficient service
have been a patient at the practice for over twenty years - we know each other well.
I have been with this practice nearly 50 and always received first class treatment
Everything went smooth. I felt no pain, and I was constantly reassured that I was doing good. Took breaks when things got a bit too much, so overall, a great experience:)
I felt cared for, listened to, and all was clearly explained
I recently had an implant procedure done and I must say, I was thoroughly impressed with the entire experience. From start to finish, the staff were friendly, professional, and reassuring. They made sure that I was well-informed of every step of the process and took the time to answer any of my questions. The implant procedure itself went smoothly and I experienced no issues whatsoever. I felt completely at ease during the entire process, thanks to the staff's excellent care and attention to detail. Overall, I highly recommend this dentist practice for anyone in need of dental implants or any other dental services. The staff are top-notch and truly go above and beyond to ensure their patients are comfortable and well-informed. Thank you for a wonderful experience!
New to temple Square dental. The whole team made me feel very comfortable, treatment was first class and the staff were lovely. Have signed up to the service plan and feel very confident I will be well looked after.
Absolutely amazing service, always very professional, special thank you to Dr Aaron Landau for his patience
The dentist and the assistant were highly professional but with a friendly and interested manner.Consideration for my comfort was shown.The treatment option was described well.
Courtesy, recognition of my anxiety of dental appointments and relaxed environment.
Very professional and lovely staff. Good quality work
Just a great clinic. Have been with this dentist for 30 years and can never fault it
Hygienist cleaned my teeth and gave advice on how to keep on top of my teeth cleaning routine
I visited the hygienist for a routine clean and check. This was carried out in a friendly but professional way. I have been with the practice for a number of years and I am satisfied with the way I have always been looked after.
All went smoothly. Kind and considerate staff.
I could not recommend this practice highly enough. The quality of their work and after service is excellent.
Excellent knowledgeable staff. Perfect results
Professional, excellent, competent dentist and team
I had complete faith in the dentist.
Everything was excellent and as good as usual
Very satisfied with the whole experience. Everything was explained to me and I was completely put at ease.
As far as a customer journey is concerned all touch points are professional and efficient.
Appointment was on time and totally satisfied throughout my time at the surgery
I broke a tooth at the weekend & got an appointment a few days later to have it repaired (I was not in any pain so did not require urgent treatment). The dentist dealt with me quickly & efficiently, explaining everything they did as they went along.
Reception team were welcoming, jolly and Aaron put me at ease and treatment went well - better than I expected.
Aaron is without doubt the best dentist I have had in my 70 years. The whole practice is exceptional because of people like Aaron
Arran is excellent he had time for me and he is very patient .staff excellent will not get better then them. TIFFANY is wonderful and all the staff in practice
I have been a patient here for many years but changed dentist to Arron after old dentist retired. Arron is an outstanding dentist, I have never felt so listened to and trust him 100%. The practice team are outstanding in customer service and in the treatment rooms.
I felt very confident in the ability of the dentist and the hygienist who both made me feel at ease.
I came in with my 5 and half year old daughter. She needed filling and I already tried 4 different dentist including abroad, they even tried with gas. Turn out she dosnt breath through her nose so not possible. let me just say it was first time even I was this relaxed amd my daughter so happy, listen to, explained to her taking time with extra care to make sure she was completely comfortable. The best decision I ever made I already recommended 2 more families that booked their children in( from school ) Dr Aaron and Natalie just amazing! They should wear capes
Brilliant no pain during attraction, Prab and her assistant were very caring throughout. No pain after injections wore off and no excessive bleeding. Came home with instructions fir what to do All in all brilliant job.
Aaron is amazing and is the most reassuring dentist I have ever had. He takes the time to make sure I am comfortable before any procedures and makes me less nervous! 5 stars always !
Brilliant, on time, very efficient.
Emergency appointment very quickly made
I always get first class treatment
Very professional practice. Work was carried out in a pleasant environment with staff putting me at ease and explaining every step of the treatment.
Very friendly practice and clinician very professional
Lucie does a fabulous job of cleaning my teeth and I no longer have gum problems.
Friendly staff and knowledgable - flexible with appointments and go the extra mile to make you feel valued and explain your treatment
Great team of people from the dental surgeon and dental nurseto the receptionist and co-ordinator. Cannot fault them!
Always all of the staff have been extremely polite and friendly and Prab is a very good dentist in Aylesbury
On going treatment over 5 visits. Everything explained well. Very friendly.
Maria is very thorough but the gentlest hygienist I've ever seen and really cares about you
Have had many experiences with the Hygiene process and the lady that looks after this at Temple is calm, controlled and discomfort is minimal
As usual, both Aaron and Lucy were incredibly friendly and helpful. They are non-judgemental and don't make me feel bad for not having perfect teeth, but instead are encouraging and give excellent advice. Reception staff are also very friendly. The space is clean and well decorated, and appointments are always running to time.
I was seen early and very well treated. The filling was completely painless, well explained and completely satisfactory.
I have been with them s practice for 28 years and always receive high quality care by the most amazing staff.
Friendly staff and very kind and understanding dentist who understands how nervous I am.
My gums were very sore so I needed an appointment to have it looked at. Not only did I get an appointment very quickly I also received some advice of what to do in the meantime. Dr Aaron was very nice, he made me feel comfortable and listened to all I had to say. He checked my gums quickly and prescribed me with an antibiotic which was great as I was worried there was nothing that could help me. I am very satisfied and definitely would recommend the practice to everyone.
My daughter and I have been patients at Temple Square Dental Practice for many many years and most recently been with Aaron Landau as our dentist. He is an exceptional dentist with exemplary communication skills and brilliant dentist as well. The whole team at the practice are lovely, friendly and always helpful and knowledgeable. We are sad to be leaving the Practice but live some distance away and so find ourselves having to find a dentist nearer to our home. Anyone who joins this practice will be more than happy with the team. The new one will have a great deal to live up to frankly! Best wishes and thank you to you all at Temple Square.
The reception staff are very relaxed and friendly and gave me a high protein drink as I had not eaten prior to the treatment as I was to have a local injection. The treatment was pain free and advice given as to follow up. The dentist Aaren Llandau went out of his way that evening to check I was OK and was prepared to open up the next day if I had any problems. First class service!!
Regular client and top quality service.
Polite staff. Time spent explaining to the patient the results and outcomes. Clean surroundings
The service and professionalism from all staff is 5 star
Dentist always listens to my concerns and answers my questions he is helpful and it feels as though anything you ask is achievable. His nurse assistant is lovely to
Very easy and relaxing atmosphere in the surgery making it a calm, stress free experience- great for those who face the visits to the dentist with dread
I have always experienced a very competent and professional approach from all at the dental surgery. My latest appointment was the same. I cannot recommend the practice highly enough.
I have been a patient for over 20years. I have always experienced top quality treatment at this Dental Practice
Have been with this practice for many years.Things have just got better. Clinicians are first rate and the all the staff are really helpful.
Extremely friendly and courteous staff - went out of their way to make it fun and light hearted for my 6 year old who was also having a check up
The whole process of a future dental implant was explained to me with honesty and clarity and my thoughts and needs were listened to in a caring and supportive manner.
You always get a nice welcome when you enter the reception. The waiting room is always clean. The dental staff are always friendly and my usual dentist said hello to me even though I was seeing someone else. The dentist I did see was very helpful too.
Aaron is an excellent dentist and all staff excelled including one of the best receptionists I have ever come across. I think her name was Patel.
Wonderful dental practice all staff happy and helpful they make you feel comfortable my husband Tony Claydon was so nervous of dentists but not anymore with temple square dental practice they made him feel so comfortable and reception staff are wonderful
Aaron always goes above and beyond with his patients. Himself and Charlotte made me feel very at ease just like they always do at every appointment myself and children attend. Can never fault them at all!
Highly recommend, Reception staff friendly and helpful, high quality and professional treatment and aftercare
I was given plenty of time for options to be explored and questions answered. The treatment itself was first class and gently done.
I have fear of dentists's - especially when I need treatment, here a crown and an extraction. The clinician (Prab) was brilliant, I knew what was going on and made as comfortable as possible and the work seemed so effortless and professional. All the staff , Jen the nurse and the guys on reception were friendly, helpful and good at their jobs. The phone call the day after treatment to check all was good was a nice touch and appreciated. 10/10.
The hygienist was friendly, efficient, and accommodating.She offered options and care for my comfort.
the hygienist was excellent. She was caring, professional,knowledgeable. Perfect !
I am an extremely anxious person when it comes to the dentist, and I needed an extraction. I choose Temple Square which was the best decision I made. Sarah coordinated my visit for extraction from start to finish and professionally followed up via a call the next morning to check in and to go over after care. Dr Prab my dentist was claim, patient, experienced and ensured she performed the very best for me, she is a true professional. I have never experienced this type of top-quality customer service its very superior and outstanding Thank you to all the staff you're the best dentist 100%
My experience with Temple Street dental Practice has been very good. I was recommended by my sister. My dentist is Prab and she has been great. I went in for an emergency appointment recently and Prab had to extract my tooth, she was very gentle and helped calm my nerves. All of the staff are very welcoming and friendly
Professional dental hygieneist. Appt started on time. Clear explanation of the processes involved. Plenty of time given.
Very satisfied, felt at ease and everything was explained.
I always feel safe never worried - the whole team are very caring about how you are feeling and very professional
Always polite and usually on time. Nice atmosphere in the surgeryVery professional
Every member of staff from reception to dentist were friendly, professional .. wouldn't go anywhere else ..
Friendly staff made me feel welcome and relaxed. Used to feel extremely nervous about going to the dentist but now an OK with it thanks to changing to this practice.
Dr Aaron was incredibly helpful and understanding, and wise. Giving me a range of options and reassuring me of all the pros and cons. Gave me time to think and decide on my plan with a follow up appointment where we came to a mutual agreement
Treatment carried out without any fuss and felt good on leaving
Hygienist apt with Maria and checkup with Raj - I must say both were very pleasant events; an efficient but gentle touch from Maria whilst providing a polite and friendly experience.
The entire practice, from receiption room, toilets surgery's and all staff are of the highest standard. The staff are always welcoming, and the Dentist and Hygienist both explained the proccedures and options available to me. I'd like to make a special mention to Lucie Saverova (hygienist) and Lisa Mitchell-Patel (trainee nurse) for their outstanding chairside, friendly and professional demeanor. As a result, this is the finest dental practice I've had personal experiance of.
Cannot fault temple Square - every aspect is of a high standard. The people who work there are professional, helpful and friendly.
The staff, the online booking service is dreadful and so impersonal
Was received in a friendly and professional manner and the treatment was thorough and painless. Suggest the initial questionnaire could be tidied up a bit and made wholly relevant.
i was looked after perfectly
Excellent service, from the friendly cheerful receptionist to the friendly very competent dentist.
Attentive and knowledgeable
It was an urgent appointment. Phoned practice on day of appt. Everyone was so helpful and so nice.
Felt listened toDentist friendly and caringHappy atmosphere in waiting roomTeeth best they have been in years since seeing this dentist
Lucy the hygienist was brilliant. She explained everything, made me comfortable and gave me treatment options
Put at ease, engaged me in conversation, treated with respect, all aspect of procedures explained before being undertaken.
Hugely friendly reception staff (made me a cup of tea!!) and a warm friewndly environment. I had an emaergency that was treated within a day. Dentist and nurse very clear in explaining the treatment.
I was given the option of water cleaning or hand cleaning. The clinician asked me throughout the treatment whether I was Ok.
Great coustmer service. Friendly environment did great job. Always recommend
Professional service. Polite and helpful staff. Experienced dentist and hygienist. Have been attending a number of years and always good.
The dentist and nurse made me feel at ease and comfortable, I was seen on time and the process was efficient
All staff were really efficient and very friendly . I felt really comfortable at the surgery.
Temple Square Dental is the best dental clinic ever,there is always nice and clean inside,all off the staff members are nice and polite,never waited to be called for an appointment, so always in time. My both children are registered with dr. ARON,which is more than amazing, he has so much patience and he is always happy to explain all the procedure to my chidren,(which sometimes are asking tousend questions).They always receive a sticker at the end and they are over the moon. The Nurse is lovely too. So yes,the best dental clinic in Aylesbury.
Best experience with Lucy she made me feel comfortable and calm
The dentist discussed future treatment in a professional and empathetic way.
The receptionist team where lovely, my hygienist is brilliant, she asked if I was OK throughout the appointment. My dentist was again lovely, and made me feel at ease and almost like I wasn't at the dentist. Brilliant experience! Well done Temple Square.
Each time I visit the practise I receive total respect and attention. All issues and procedures are fully explained.
My appointment for a crown on my broke tooth was pain free and even potentially relaxing due to the calming, informing and professional way it was delivered.
Everything went smoothly . No problems
Been a patient since 1991 as have all the family, would never go anywhere else, great team, great care
The skill of the surgeon and clinical team is very high. The reception staff are always welcoming.
Everything went to plan and as I expected.
Members of the practice are efficient, professional and, importantly, kind.
it was a quick procedure, waiting time was less than 10 mins. Ms. Lucie was really wonderful (her hands is very light- cleaning my teeth wasn't painful). the receptionist/dental nurse was very helpful with scheduling my next appointment and answering my query about a different procedure.
Staff lovely so friendly makes you feel comfortable and reception staff so friendly and helpful
Staff were very accomodating and patient. I had a few appointments and over time a good patient- clinician relationship was developed which made each appointment easier to attend and allay anxieties
Always kind, considerate and patient. Listens to your concerns and always makes you feel at ease. Aaron Landau
As someone who is anxious about visiting the dentist, this practice goes the extra mile to make you feel comfortable and at ease from the moment you walk in. My dentist Aaron Landau and his nurse Natalie have constantly worked over the years to help me overcome my dental anxiety and improve the appearance of my teeth and oral health. With their professionalism, friendly approach and bubbly personality, I feel at ease as soon as I step into the room. During appointments Dr Landau explains everything in detail, he takes the time to listen and understand my needs as a nervous patient and offers treatment options if required so that I can make my own decision based on what I'm comfortable with. The reception staff are very welcoming and make it easy to book future appointments. I would happily recommend this practice to family and friends.
Both the Hygienist and Dental Technician were very thorough and explained everything before and after the treatment. My husband and I are very satisfied with the practice and the way that it is run . All of the staff are polite and friendly.
Thank you Dr Aaron and the lovely assistant for your care and professionalism.
Always very friendly whilst being utterly professional and both Dentist and Hygienist use the best tools it would seem and best operation to make the visits as discomfort free as is possible
A vineer fell out over weekend and I phoned first thing Monday morning for an emergency appointment and got one straight away - was very impressed at service all round.
I felt confident in the care of the dentist, the treatment was pain free and I felt relaxed during the procedure
Both the hygienist and dentist were very personable and professional
Template Square is a wonderful dentist practise. Everyone is so friendly and you are treated incredibly well while being there. I was nervous before going to the Dentist and they put me at ease.
I've been a patient here for many years. After my dentists retirement Dr Aaron looks after me. He has all the qualities I look for to feel comfortable with dental care. Excellent listener and communicator. Patient, caring and honest.
I have been going to this Dental Practice for decades even though I have moved several times and now live some distance away. I trust my dentist completely because she always keeps up-to-date with new developments and dental techniques and ensures that her equipment is up-to-date too. She is capable of carrying out a wide range of advanced dental treatments too and is highly competent and reassuring. All her staff are friendly, helpful and highly professional.
Both the Hygenist, Lucy, and the reception staff were helpful and friendly. Lucy explained exactly what she was doing and the way she was cleaning the teeth, and gave helpful information for the next six months
The staff, both reception and clinical, are always friendly and respectful.
DEALT WITH MUCH CARE AND ATTENTION.
It went as expected with no problems.
Aaron and Maria were very helpful and professional. You always feel comfortable and well looked after.
Excellent dentist; well equipped surgery; lovely staff; easy to get to
Lovely staff - friendly and helpful. Very clean premises (pleased to see magazine are back in the waiting room!). The dental treatment I have received has been excellent. I have already recommended you to lots of people!
Everyone was very friendly and efficient. This is the best dentist we have used.
Great team, very helpful and working with me to come up with best treatment plan
Being a very nervous patient I was made to feel safe and was constantly reassured throughout the procedure. Both the dentist and dental nurse were caring and supportive and very understanding of my fears.
I am very happy with my hygiene appointment. Maria is very nice lady, who cleaned my teeth perfectly and explained everything. I would recommend this clinic to everyone. Of course it is not cheap but I think taking care of teeth is very important.
Excellent and genuinely kind care from Dr Aaron Landau. He made my 4 year old daughter feel so at ease. Thank you
I was greeted by a smiling friendly receptionist and was then see by the hygienist who explained everything before starting, she was friendly, took great care that I was comfortable at all time and was an all round lovely person.
In the past I had received unpleasant dental treatment. All staff at Temple Sqaure are so friendly, kind and reassuring. My dentist is very professional as are the nursing staff. I could not ask for better treatment service - thank you.
The dentist Aaron is very good. Knowledgeable and a good communicator to help you feel at ease.
From the start till the end Aaron has been brilliant poor jokes but a gentleman never made a promise that he could not deliver thanks to the whole team who looked after me also a special thanks to Sarah who delivered me antibiotics on a Saturday afternoon when I was in so much pain
Visiting temple Square Dental was a totally stress free experience .
My dentist. Dr Aaron Landau provided a completely professional approach to our appointment and I was highly satisfied.
The dentist was considerate and explained well
Really friendly, helpful staff. The hygienist, Maria, was gentle and kind. The dentist, Aaron, was friendly, professional and I felt I was in safe hands at all times.
Everything was handles superbly from the beginning to the end. This is the best dental care I have ever received.
Emergency appointment lost filing,broken tooth. Temp filing and appointment for extraction plus further treatment to other teeth.
Very helpful and all the staff are very professional
I attended with my son who was the patient, the staff were very friendly and ensured that my son felt comfortable and happy during the appointment.
My dentist was friendly and efficient, nurse pleasant and reception friendly and helpful
I had a positive experience and I have a fear of the dentist
I found Lucie to be very welcoming, explained everything in detail and did an amazing job. I have previously had another Hygienist who I wasn't happy with when I left, so it was nice to feel satisfied.
Treated with kindness and respect from all team members I interacted with. Was not kept waiting for a long time. During appointment was informed of any concerns and advice. Felt safe at all times.
The Hygenist is the best I have ever had, and I have had quite a few, she is managing to reverse some of the damage done by long standing gum disease.
From the moment I walked into the practice I was made to feel very welcome. The receptionist was exceptional.I had a new patient appointnment with Jacqui and her wonderful dental nurse. They explained everything very clearly, took great care of me and clearly explained what we need to do next.I would highly recommend the practice.
The hygene technician was firm and thourough. I would recommend her and use her again. I particularly noticed and liked very much the music she chose for background
I have attended this practice for 40 years.
The dentist was recommended as a specialist for root canal work and I was referred from my regular surgery . It all went very well considering the complications of curved roots and all wrapped up in 2 appointments in a most professional and friendly manner
Temple square dentist are well established and used by all our immediate family , we find them polite and professional.
I had an appt for possible composite bonding treatment on my lower teeth.The dentist explained the possibility of Invisalign treatment as a better solution to improve my teeth appearance.He also put in temporary composite on my teeth to give me an idea of how it would look, so I can now make a better decision on what I should do.
Professional Service undertaken by Lucie, competent and reassuring at all times, positive representation of this practice.
very professional and pleasant experience
I am a long standing patient and choose to remain with Temple Square surgery due to the consistant high level of professionalism and high level of service. Always friendly and efficent and good value.I feel that the advice given makes use of modern and current practises and am satisfied that the technology available is the best for my needs.
Excellent care with an adult with learning disabilities who is frightened of the dentist Highly recommend
Very professional and customer focused. The dentist spent time to ensure I knew what she was doing and why she was doing it. She also fully explained her findings and recommended treatments
I phoned in the morning when my tooth broke and was given a time in the afternoon to have some treatment. The reception team were friendly and the treatment team were great as usual.
Great hygienist and very professional. Check up thorough and I'm very happy with the service I received.
The hygienist who clean my teeth was very good at her job. The gentlemen who looks after me now it as been sold is very good at his job.I am very highly satisfied with the people at the reception.
Very friendly and helpful
Very good pain/discomfort managementTaking time for a careful root extractionVery good stress free environmentCleanliness and modernity in the surgeryDental surgeon's excellent 'patient manner'Good aftercare guidance
All previous approvals stated, plus a friendly atmosphere generally.Comfortable place to wait.
I broke a front implant four days before my daughter's wedding. The receptionist phoned me back with an appointment she had managed to arrange with my dentist. I had a perfect smile for the photos. I am very grateful.
Everything was explained fully during the appointment.
Always a great service and a fantastic team. Have seen a few practitioners over the years and can't fault any of them. I am a nervous patient and they support me well
Having been with this surgery for over 40 years which in its self says something I have always had first class treatment I'm made at ease always have my procedures explained cannot fault any aspects of the surgery
Relatively painless tooth extraction. I've a pronounced gag reflex but was fine during the procedure.
I was seen on time, treated very well
The Hygienist was polite and professional explaining the procedure before starting. She checked that I was ok during the treatment and I was happy with the experience.
I have a fab dentist in Aaron and team hole team at the dental practice are great.
The clinician was sympathetic and compassionate, and took full account of the patient's concerns
Highly experienced staff who know what they are doing.
The dentist takes time to explore the reasons for the issues and discusses more than just treatment options.
I called the Temple Square Dental practice asking for an emergency appointment but they didn't have any available but the girl I spoke to was very helpful and pleasant and told me about The Dental Hub in Milton Keynes who I managed to get an appointment with instead. Thank you
I've been a patient at this practice for nearly 40 years. Dr. Sandhu is, in my opinion, a superb dental practitioner who gives the best in patient care. She is responsible for making me blasé about dental, having been terrified due to previous experiences as a child. I couldn't rate this practice more highly.
Prab is fab. Simple as that. The whole team are like the Ritz staff. You get what you pay for. It must be the most luxurious dental experience out there. I would actually enjoy going if it wasn't a dentist (I'm still a bit sore from treatment). Great team. Always has been for the last 40+ years and great for my kids too.
I have been at the TemplecSwuare practice for years and trust the dentists absolutely. This was a difficult crown in an awkward position but the treatment was super efficient and professional. The procedures seem very up to date. My mouth was a little sore on the day of the anaesthetic, once it had worn off, but had completely settled down by the next day.
Maria was excellent- a much better experience than the last hygienist I saw
Been a patient at this practice for about 40 years, always happy with treatment and staff.
Planned implant treatment going to plan with no problems or concerns
Dentist was friendly and I felt I could trust her
Being a very nervous patient I was made to feel relaxed and safe during the treatment. The procedure was clearly explained and the staff were most welcoming
Amazing work achieved by the expertise and care provided by Dr. Landau and Dr. Patade. Our interactions with all staff members have been very positive.
Great experience with friendly staff.
Sylvia is an excellent dental hygienist.
The service at temple Square is always immaculate in every way. Staff are helpful and courteous. The dentists and the hygienist always explain everything carefully. It is the best dental practise I have ever experienced.
I was seen on time. Everything about the checkup was explained. Staff were very welcoming and efficient.
Really friendly staff who put the patient at ease and explained everything really well too.
I phoned for an appointment at 8.00am (after breaking a tooth the night before) and was offered an appointment for 8.45 the same morning, however due to logistics I took up an alternative appointment the following day for 9.00am - excellent service and treatment.
Everyone was very friendly and helpful. Made me feel very relaxed and explained everything really well.
I thought the staff were very friendly and the building was clean and comfortable. The process was quick and easy and I would recommend to others in the future.
My options were explained very clearly, so that I could make an informed decision. The dentist put me at ease and discussed all my concerns with me.
Everything was just right
The hygienist was courteous & polite. She asked how things had been since my last appointment & listened to me. She made helpful suggestions for improvement but always in a friendly & encouraging manner. She constantly checked that I was ok during treatment. I felt really comfortable throughout. Finally she advised me when I should make my next appointment for. I was very happy & have asked to see the same hygienist next time.
The dentist did what was required
Both the hygienist and the dentist were great. Very satisfied and the hygienist did the best clean ever.
All the staff are always professional, but friendly. I feel valued and welcome. My anxieties are taken in to account and any visit is stress free.
I am undergoing an extensive course of treatment and I cannot praise Dr Prab and staff highly enough. I have the utmost confidence that I am incredibly experienced, safe hands.
I am always treated with kindness, as for this appointment. Everything is explained.All the staff are very friendly and make you feel at ease.I don't like going to the dentist BUT this is the only one where everyone is kind.
All of the staff were kind, helpful, and polite. Would highly recommend to everyone I know
Even though i was a bit anxious, Jacqui was really lovely and helped me relax, can't recommend her and your practise enough
Very friendly and efficient staff
My dentist is an absolute delight to visit. Having been a nervous patient due to some previous bad experiences elsewhere, I can't imagine going anywhere else for dental treatment.
Aaron explained everything in detail and I felt really relaxed and not nervous at all.I didn't feel pressured into having any treatment until I was ready.
Excellent hygienist, thorough and informative and encouraging. Excellent dentist. Always helpful informative.
Excellent dentist and nurse. Receptionist equally so. Everything clearly explained and shown how to help look after teeth. Nothing too much trouble and cleanliness standard very high.
There was a very short wait before the dentist came to collect me. He went through health checks very carefully, did a thorough examination including X-rays and explained what treatment was needed and what options were available. All done in a clear and professional manner. I am unable to rate the dental nurse as I did not need to ask her to explain anything. It was as relaxing an experience as it is possible for someone who has had a lifelong fear of the dentist from childhood.
Exceptional service and professionalism from the delightful Lucie and the rest of the team at Temple Dental in Aylesbury.
Excellent service as usual
Took time to understand and offer support for underlying health issues.
Very efficient, extremely helpful, made us feel very comfortable even in the heat with autistic child. Definitely will return. Thank you
The communication from Dr Landau with regards to my teeth during the examination has been excellent, making it easy to follow advice on any areas that may cause concern in future years.
I was made at ease by the Dentist & Dental nurse, procedure was well explained & well carried out
Really friendly team. Maria and Aaron first class. Explained everything , listened and gave options where appropriate.
I had a hygienist appointment on 12 July at 8.30am with Maria. She was excellent. So kind and caring and her treatment was excellent. I will definitely be booking with her again. I have been going to Temple Square for over 30 years and she is the best hygienist by far.
The experience was exemplary.Both Dentist and Nurse showed me care and understood my situation as an elderly man.They put me at ease through the the process and we're attentive to my needs.I was made aware of exactly what was happening and the result was a pain free operation.
All good and dentist was helpful and very considerate.
Aaron was very onformative and helpful. Top class treatment.
I have stayed with this dental practice for over 30 years and have continued to travel there when I have moved further afield. My dentist Prab is superb and continues to train to enhance her skills and keep abreast of new developments. Lucy, the dental hygienist I went to for the first time on this occasion, did a superb job and is trusted by my previous dental hygienist Geraldine (now retired) to clean her teeth. There are high standards throughout this dental practice and all staff are professional, friendly and welcoming.
I experienced no problems, and everything went efficiently and pleasantly.
All the staff are friendly and highly professional. They take the time to put you at your ease and answer questions. They are concerned that treatment should be pain free.
I've been a patient here for over 30 years always satisfied
Dr Landau was incredibly kind and caring given I am an active oncology patient and had many concerns about how the treatment had possibly affected my teeth and gums. He listened and made plenty of helpful suggestions while making me feel at ease
The practice itself is first class and the staff are superb
Reshmi and her assistant (cant rember her name) always listen to my needs. they are reassuring and gentle. i have a fear of the dentist and have never enjoyed the dentist however since becoming a patient of reshmi i am so much more relaxed and confident with my treatment.
Friendly and courteous team, clean and smart environment, I did not have to wait, hygienist sensitive to my needs and caring of comfort - I wish I had found this dental practice sooner. The patient care and customer service is excellent.
I just felt that the whole experience was positive in a way especially taking into consideration the fact of me not being confortabile with dental procedures
I took my 13yr old daughter and my and 11yr old son to see Aaron for their routine check up. Aaron was amazing as ever making the kids feel comfortable and Charlotte the nurse was just as good in getting them involved. Also Miami on reception was lovely, she was so friendly and welcoming. All 3 staff members made our vist an extremely pleasant and enjoyable experience.
Aaron and his nurse Charlotte were fantastic. They took the time to explain things to my 2 children and did not rush through the appointment. Miami the receptionist was so lovely and very welcoming.
Excellent treatment thank you
A routine clean with no drama
Excellent service from Aaron and Natalie. Always thorough and supportive.
Interested and interesting staff… fully focused on patient care and putting them at ease. Professional, but personal.
Excellent dental practice that I've been going to for many years and I would thoroughly recommend. All the staff are very friendly and professional. For my most recent treatment with Dr Aaron Landau care was taken to ensure I was comfortable and not in pain at any point and I was very happy with the end result.
As a new patient I was made to feel very welcome by the receptionists and the dentists would highly recommend
Amazing service, everyone is so kind and chatty. I have been attending this practice since I was a child and have always had positive experiences and come away happy!
I received excellent treatment and understanding
Extremely helpful and friendly staff that made me feel at ease. They listened well and were very helpful.
Temple Square Dentist are a great team. If you have a problem going to the dentist like I'd did try these guys! My dentist is Aaron he is really good with nervous people.
Reassuring manner. Tolerant of my anxiety.Explains clearly. Not rushed
First time for a crown. Procedure fully explained, clinition involved me throughout and answered my questions clearly, kindly and patiently. I found the procedure fascinating and was happy to trust my clinition throughout. Great experience.
Everything was explained clearly. The dentist regularly checked I was ok during the treatment.
Just very happy with my treatment. Nothing more to say.
Hygienist explained all the procedures and offered some advice.
I had a lovely hygenist call Maria my teeth feel so clean and smooth. I would highly recommend the practice they are all so kind and helpful
Everything and everybody were extremely professional
Great care was taken to extract some very old baby teeth. I have no pain after the procedure which took some time to complete due to the extraction being challenging. Everything was explained by the team at length.
Arron extremely likeable person - excellent dentist. Dental assistant knew her job and helped facilitate very well.
Orthodontist. During my highschool time in the 80's I had braces, the traintracks, and that lasted for 2 school years orso. Afterwards, the retainer was a metal wire, attached to the back of the teeth. Unfortunately that came off during my college time in the USA, and when I returned home my teeth had moved back again. Almost 40 years later, I had enough of my teeth not being straight, and to my surprise their was no age limit to have this rectified. And it was not as costly as I assumed. I choose the Inman Brace and it only took 4 months to straighten my teeth. The clear plastc retainer has to be worn at night. Reshmi and Lisa in the orthodontist team looked after me very well, they have done a super good job and I can recommend their service to anyone that wants to get their teeth straightened fast and easy.
I have been a patient at Temple Square Dental for over 37 years and have always found the treatment I have received to be extremely good. I was recommended by a friend and have never regretted my choice.
A very professional experience and a very friendlyAtmosphere
Team work well together and make it pleasant experience
An all round excellent standard of care by the whole team- as usual!
Excellent hygienist with exemplary professional and patient centred attitude. Listened more than spoke. Gave guidance not belittling telling off. Very proactive in pain management. Repeatedly checked I was ok at each step of the way. I am confident to see this new to me person again.
All the team are friendly and professional
I was made to feel at ease by the dentist. Treatment plan clearly explained. Overall a wonderful experience of painful problem!!
Excellent customer service … my hygienist kept asking if I was ok to make sure I was comfortable .. receptionist was extremely helpful .. all in all great service
Very helpful and courteous staff. Good surrounding. Made me feel very at ease and comfortable.
I had to attend to a funeral and the staff were all very accommodating to my need to ensure the appointment was on time but still providing their usual excellent service.
My treatment was explained throughout and I was always asked if I was OK during it.
Everyone is so kind re-assuring and everything is explained to you. Very happy with service cannot fault it .
I took my two year old daughter for her first dental exam with Dr Aaron Landau. The reception staff made myself and my daughter incredibly welcome when we arrived. Upon the appointment, Aaron made my daughter feel welcome, happy and safe with the upcoming appointment. Aaron explained about her new teeth coming through at the back to me and my daughter, and discussed with her proper brushing technique. She then got a sticker at the end.
Extremely efficient and I felt safe and was very satisfied
I recently visited the Temple Square Dental Surgery for an appointment with Ms Lucie Saverova (Dental Hygienist). I have been a patient at this practice for over twenty years and have always been pleased with the service. This was my first visit with Lucie and I was absolutely delighted with her work. She made sure that I was comforable and I found her to have a very pleasing personality. Above all, I sensed she had skilled hands and felt completely at rest during my visit. I have no hesitation in recomending Lucie and wish to thank her for her kindness. Bob Bruce
I have been going to this dentist for over 20 years and would not go anywhere else. Great friendly staff.
I have been a patient at the surgery for 45 years and have always been highly satisfied with the treatment I have received.
Everyone at the practice were very friendly & accommodating. The dentist took the time to explain everything in detail & put my needs first. I was put at ease by both the dentist & the nurse.
Having had a fear of attending the dentist for years I decided to be brave and booked an appointment at Temple Square dental practice. On my first visit i immediately was put at ease by the lovely reception staff and have been so fortunate to be under the care of Prab Sandhu who is the gentlest and kindest dentist I have ever met. I am now having implant treatment under sedation and with the help of Sarah, the treatment coordinator, this has all gone smoothly. Sarah explains everything that will happen before treatment and is really reassuring and follows up the next day to make sure all is ok. They are a great team. I would recommend this dental practice to everyone
Very experienced dentist, took time to explain.
All was good, helpful clinicians and other staff.Also planned future appointments.
Impressed with time and attention taken for hygienist appointment. Very kind and professional.
Aaron and Natalie are both lovely - very friendly while remaining professional. Aaron very good at explaining treatment options and regularly checking all is ok.
Had some work done by Aaron was great for someone who is very nervous of dentist Aaron was great. Needs to brush up on jokes but you work is very good
My dentist was very gentle when completing the treatment
I lost a filling from my front tooth. I phoned the surgery in the morning and was offered an appointment for that afternoon with my dentist. The procedure was done and dusted perfectly within 1/2 hour.
I'm a new patient to the surgery. Everyone, was friendly and helpful in every possible way. The initial consultation was thorough, including a check of my neck, shoulders and the movement of my jaw bone, which I haven't had before. 5 stars for customer satisfaction
Efficient, friendly service.
dentist was polite, explained what she was going to do, gave me the injections required to perform the fillings, didn't cause me any pain either when giving injections or doing the fillings, told me how to alert her if i wanted her to stop, regularly checked that I was ok throughout the procedure, & advised what to do about eating afterwards.
Both Raj and his assistant were most friendly and helpfull
Fantastic experience at Temple Square. The whole team are very accommodating and helpful with any concerns. Treatments carried out to perfection, and Raj was very informative with regard to detail about the process throughout my experience there. A great bunch, the hygienists and Prab too were very helpful throughout my time. Recommend.
Professional and respectful staff
This practice continues to deliver 1st class treatment and service. Their attention and consideration to their patients is absolutely first rate.
An excellent practice! Everyone we engaged with was friendly and professional - from the receptionists through to the treatment co-ordinator and dental nurses and dentists were a pleasure to deal with. Could not recommend Temple Square more highly!
It was a complex procedure (5 implants) so I was nervous to begin with but Prab's manner and considerable skill (along with the dental nurse in attendance) put me at ease.
Lucy the hygenist was very professional and comforting throughout the treatment.
Efficient and very clear with my options and expertly worked
I had met the dentist in an NHS setting although the reception did not allow appointments with her but a less favoured dentist. When she moved to Temple Square I was more than pleased to make the 20 mile trip. Treated with respect, and very professionally. I don't pretend I enjoy having dental treatment but the dentist and nurse were very kind and empathetic.
Aaron! Great with kids. We really like that he focus on them and talks to them as his clients… great communication skills.
The pratic is clean and tidy the reception ctaff are friendley and polite, I have been seeing Reshmi for the past 10+ years so when she moved to Temple Square I followed
My teeth were cleaned perfectly and I was made to feel comfortable with brilliant customer service.
Dr Reshmi and Lisa were very friendly. We had a good laugh which made me feel very welcome. They were very thorough and walked me through every step and process they were undertaking. At the end she explained all my option in great detail which was all easy to understand. Superb first visit.
Nothing but professionalism throughout the procedure.
Helpful efficient and effective dental treatment. Nice courteous trestment
I would like to say a huge thank you to all the team at the practice Sarah,Charlotte and most of all Prab for transforming my front teeth .I can now smile in confidence showing my teeth .The result is fantastic ,i was worried that my teeth would look false , but with Prabs reassurance they are perfect .Anyone thinking of having the perfect smile do it ! Prab is the person to help you achieve it ...Thanks again Temple Sqaure dental
This is a very professional and friendly dental practice. Treatment is of a high standard and catered to patient care.
Ease of booking. Friendly welcome in a relaxing environment. Lucy hygienist amazing. Ensures best experience and so thorough! Dr Aaron and nurse works with you for best treatment plan without pressure, explaining work required in detail.
As always , friendly welcome from front of house team in a calming environment. Dr Aaron and Charlotte do a great job of putting you at ease . Aaron works with you to decide best treatment plan, making whole dentist experience a good one, thank you.
My wife attended for an extraction, which proved to be less than straightforward. The treatment she received throughout the process was first rate and second to none. At no time did she fear anything other than a positive outcome, which was the case. She felt safe and cared for.
The hygienist explained the procedure clearly and continued to check on my comfort throughout the treatment. The treatment was very thorough. Very happy with the treatment.
Polite helpful staff. Dentist efficient caring plus has a sense of humour.Feel very comfortable with all staff
Take no notice of the name above as this is my wifes account. Again another very positive feedback. the dentists are always friendly and put you at ease ( as easy as a visit to a dentist can be ! ) Never a fearful visit to see this practice. Excellent service.
Both the clinician and the dental nurse were attentive, responsive and caring.
Great dental practice so helpful polite and have a great modern approach, been going there for 45 years. A special mention for Reshmi & Lisa. Lovely ladies, great fun and very attentive. Well done all .
Great experience all round. Dr Aaron Landau is a fantastic dentist.
Prabb and Charlotte make a great team and put me at ease all the way through, explaining everything as they went along. I'm really pleased with my implants
Everything went well and all was explained to me.
Lovely professional staff always make you feel cared for . Lovely clean modern practice
I booked myself in as an emergency patient, which resulted in having to have 2 wisdom teeth removed. I have always suffered mild panic attacks regarding any type of dental procedures, which is why I have not been for some time. The team are just incredible, I was put at ease very quickly by the reception team and was bought a wonderful coffee. Then it was time. I was met by Jacqui and oh my god she was just the kindest person I think I have ever met, she understood my anxiety issues and then explained what she would be doing. I did not feel anything at all, and have left pain free and yes…… I will be back very soon for a hygienist appointment. I can not recommend these skilled people enough! Thank you so much for your kindness and above all your care during what is to me quiet traumatic. Kind regards Ben Parry
No dramas and always a professional experience.
Aaron my dentist is particularly good at making you feel at ease and discuses all options and solutions. The hygienist, dental nurse and all staff are helpful and supportive
It was on time .and very professional
Courteous staff, all procedures explained fully which ensured understanding. Reassurance given.
Always a pleasure to visit here, the staff are friendly and professional.
Always friendly, polite & professional! I travel 1 hour to get to dentist practice as I have been at temple square since a child! I trust my dentists advice to always choose the right treatment for me!
I was very late to my appointment due to an issue with my car on the way but Raj accommodated this by moving appointments around. Really friendly staff and helpful.
Am nervous patient and everything explained clearly to put me at ease
I felt safe during the procedure, dentist is very friendly and clearly knows what he was doing. It wasn't to painful, helpful staff and team
I have never had a problem, Lucy my hygienist is lovely. And Aaron my dentist is the best dentist I've ever had, I have had a lot of work done, since coming to this dentist, but always made to feel at ease.
Staff were efficient and surgery was clean. The use of face masks made me feel safe
Reception staff friendly and helpful. Clinician brilliant professionally and personally and nurse was considerate to me and the clinician.
The staff team are great. I have been coming here for years and have never had a problem. Always get first class treatment from receptionists, dentists and support staff.
Brilliant treatment at this clinic I have been a patient for many years. I wouldn't go anywhere else.
Always receive good service with friendly staff.
Happy smiles Good listening staff Good experience
The only dental service that makes you feel one of the family and that nothing is to much trouble
Superb Treatment and attention.
Have recently had some dental work and partial denture made and fitted. As someone with a real fear of the Dentist I cannot rate highly enough the care and understanding I received from Reshmi and dental nurse Lisa
Very high standard of treatment and care.
New dentist introduced herself, was highly professional, attentive and discussed my treatment options with clarity and balance. New hygienist was very professional. Supportive and delivered a good experience and offered sensible advice. Dentist suggested a more rapid return to monitor a situation that concerned her. Very reassuring to know that my care in considered important.
Friendly, professional and relaxed treatment.
Very informative of the next step of my treatment and answered my questions when I did ask.
An amazing group of people who care about more you than just your teeth!!
Excellent service from Lucie as usual.
The dentist explained the options - do it or do nothing and what the latter might mean. He consulted with his boss/colleague both before and during treatment, so I was confident I was in good hands and that all aspects had been covered. After-treatment consultation has been good too.
Absolutely exceptional care from Aaron as alway, so calming and chatty and will listen to your problems before jumping in. Can not fault my appointment! He's an absolutely brilliant dentist!
Staff are friendly and welcoming. During my check up I felt confident that I was receiving high quality care.
Reception staff welcoming. Practise clean and tidy. Appointment pretty much on time. Lucy always very patient & polite. Explains what's what. Does an excellent job.
The dentist and her nurse are new to the Practice and both performed as well as any other dental staff have within my experience. This covers the last 80 years!
I was made to feel that I was being listened to and I was important
Amazing service, I had a root canal under the NHS that went wrong and the doctors at Temple Square have restored my tooth. Now making this place my permanent dentist.
Friendly, highly skilled dentist and hygienist. Confident in their ability to treat and advise. Clean, comfortable surgery helpful reception staff.
I was very scared going to the dentist,till now i have never been looked after so much by my dentist,and staff. The staff are absolutely lovely and the reassurance i experience was fantastic cant thank them all enough.
Dr Prab Sandhu my Dentist is an excellent Dentist,I would recommend her to anyone,she is friendly,gentle and very considerate.Her Nurse Charlotte was very nice too.
The Dentist did really well in checking up my sons teeths and we did got to know more options after the checkup,she's a very Good Dentist
Fantastic clinic with experienced great, friendly staff.
Very professional as usual both Praa and lucieand caring
Love this dentist. My kids are there for a very long time already. Nice helpful staff. Dr Aaron is super with kids, he treats them so respectfully. He chats to them not with parent.
Professional treatmentGreat communicationPleasant customer serviceReliable administrationTreatment reassurance
The staff were lovely friendly and professional. Felt well informed and relaxed throughout appointment. Excellent treatment received Helpful receptionist made checking in and out easy.
Excellent service ass usual
As always my dentist took the time to make sure my experience was positive. I suffer with anxiety over dentists however I will only see my dentist here as she puts me at ease and does everything to make sure I am comfortable.
My treatment replaced previous work. The new work is way more comfortable
I have been coming to this dental practice for many years and always found the treatment I have received to be very good.
It was all well run and efficient. Both the Dentist and the lady Hygenest were gentle and explained clearly what they were doing. The atmosphere throughout was friendly.
I would highly recommend Temple Square Dental. I am very happy with my treatment by Rishi. their whole team is very professional.
Staff were very polite and knowledgeable. All went to plan
How each procedure was explained
Very well looked after, everything explained prior to my tooth extraction and followed up post extraction. Staff are very engaging and helpful. I will be looking to use them more than my NHS dentist in future.
Very polite and put me at (relative) ease. I am a nervous patient!
The practice balances professional care and expertise with a human approach. Aaron is a brilliant dentist, so kind and patient. For anyone who is anxious about visiting a dentist Aaron is your man.
Having moved around and been to several dental practices in recent years, I am very pleased to have found Temple Square Dental. Every member of staff is dedicated to an outstanding level of care and service. Dr Aaron Landau made the root canal I had been dreading a very manageable experience. Dr Landau's commitment to getting the root canal and subsequent crown exactly right was evident at every stage. Great guy, even better Dentist. Thank you.
Very professional and friendly experience
Very happy with everything and everyone would recommend this practice to anyone:)
I get anxious about visiting the dentist From start to finish the whole experience was friendly and very professional .
Dr Aaron Landau is the best dentist I've ever had. He's so calming and he made me feel comfortable right away, I have severe anxiety so that is instantly a win.
She was very good and keep asking if I'm OK my teeth are sparkling cleaned I'm 100% satisfied thank you very much Lucie .
Very polite and helpful.Good with the kids.
Aaron is always lovely and listened to my concerns. The reception staff were nice and helpful when I forgot my face mask. The place is always clean and I wouldn't go anywhere else.
I received good advice and recommendations
This was an emergency appointment scheduled to let me be seen before I went on holiday and working round my available time. Team were so helpful it was great and on the day dentist was lovely, explained everything and suggested treatment
I had a non dental problem with a cut that was seeping and the Dentist was fantastic in helping with that problem. He was totally professional and prioritised the loving me with this emergency prior to me going to A&EFabulous care.
The treatment was extremely good in all respects but the reason i'm not likely to recommend is that the prices seem to be very high for other members of family or friends.
My treatment was explained in full and I was reassured at each step of the procedure- I was given full advice in relation to aftercare
The whole experience was carried out in Avery professionalAnd friendly manner
Until recently I have been with the same dentist since I was 7 or 8. He recently retired so I now have a new young dentist to care for me. I trust him unconditionally and have no concerns going forward.
Everyone is polite and friendly. The setting is clean, tidy and organised.
very friendly reception staff made you feel at ease and welcome. The dentist was professional and explained clearly the processes involved and explained other options for tooth replacement clearly. My maximum scores on all the questions fully justify the experience.
Arron is very good with the children and explained exactly what he was doing
The level of care was like I've never experienced before. Every member of the team was very polite and helpful. Reshmi was very professional while kind and reassuring.
Always a friendly first class service Aaron is so knowledgeable he remembers every detail about his patient Nothing is ever too much trouble He's kind friendly and always puts me at ease
It was efficient and friendly. Waiting room comfortable.
Aaron my dentist is very professional, highly competent clinician .He has a very good 'chairside' manners and has the ability to put a patient at their ease. He carefully answers queries in detail and explains procedures. He is a first class dentist.
Good service as usual. I felt cared for and cared about.
The plan of treatment was discussed and options clearly explained. Approximate costs identified and discussed. Prompt reply to emails and assistance with insurance claim. Excellent patient care on the day of treatment. Put at ease and regularly checked during a lengthy 2:5hr consultation that I was ok during treatment. Felt valued as a patient and not talked down to. Felt in safe and knowledgeable hands.
Ms Lucie Saverova was excellent at her job and Dr Rajesh was excellent and been there for about 30 years plus.
Made to feel safe and expertly looked after
I would recommend to anyone with higher expectation about care and professionalism to the hygienist Maria honestly she is very professional with a wide knowledge about dentistry she is calm and very friendly ,very very happy with her.
All highly professional with a great outcome.
Broken tooth repaired but only as a temporary fix.
Arron is the most considerate dentist I've ever met. Very patient and caring, explained everything in detail that was being done. I will never visit any other dentist. I used to have a morbid fear of dentists he has changed my opinion. My only regret is that I didn't visit sooner.
Always satisfied with whole experience
The practice is very clean, I feel comfortable going there
Aaron was extremely patient and understanding whilst doing the crown
Lovely and helpful lady on reception, Lisa? So helpful. The dentist Mr Landau is so caring and helpful to my children, he really is wonderful
All work was done efficiently and was explained before and during the procedure.
I had an emergency appointment to mend a broken bridge which was completed at the appointment and I was told what may happen to it in the future
I have been a patient of this practice for over 15 years and have never received less than an excellent service from everyone involved in my care. It is fair to say that my dental condition was challenging to say the least when I first arrived, but the expert treatment I have received from Dr Sandhu and colleagues over the years has ensured that I continue to enjoy good dental health. I hold them in the highest regard and therefore would not hesitate to recommend the services of Temple Square to anyone.
Always polite, considerate,jhelpful and professional.
Excellent service , and very quick in getting me an appointment.
Lucy, The hygienist did a super job. Thrilled with the results.
Speedy appointment with much professional ism & caring by the dentist & staff . A good atmosphere in the building always prevails whenever I visit.
Both my appointments went extremely well. All the staff were professional, efficient & very helpful.
I cannot praise Temple Square Dental highly enough. The practice is immaculate and i felt Covid secure.The reception team is so friendly,polite and helpful.I had my infected tooth removed under the crown.Dr Aaron Landau made me feel very comfortable and switched on my favourite music. Despite the fact it was very complicated extraction,i never felt any pain the entire process. Dr Aaron Landau is the Best Family Dentist! He is very professional and knowledgeable,i feel very fortunate to have found such a skilled and caring dentist.
Been with the practice for 30 years, great team. All the staff are friendly , helpful and very professional. Needed an emergency appointment and fitted in very quickly. Would not dream of going anywhere else.
My experience is always very good, at this dental practice. The staff are very kind and helpful and very polite. My dentist Dr Aaron Landau, is a excellent dentist. Makes you feel at ease, I have always been really worried about going to the dentist, but that changed when I started seeing Aaron has my dentist, explains everything.
Aaron and the team were as friendly and welcoming as always. From booking in with reception to having our check ups every step was first class.
Joyful, helpful & professional staff. Recomand.
have been coming to this practice for 3 years now, having moved from a practice I had been going to for over 20 years, I haven't looked back, and wish I had moved sooner. The entire team are incredible at what they do.....Ive had teeth extractions, Fillings, Implants, and my daughter's braces fitted here..... Each time, expertly treated, with friendly and caring support from all the dental nurses, reception team and indeed Aaron my dentist, who I cannot speak highly enough of.....he's an amazing dentist.... I often get complimented on my teeth........It's all down to these guys!.....Pristine premises, seamless booking, friendly and efficient, Cannot rate highly enough!!!!
Professional, courteous, expeditious! Great Dentist, great dentist practice!
I had lost an old filling so needed a new crown to replace that. I was very impressed with Dr Landau's professionalism. He put me at my ease, explained what he was doing and what my options were throughout the procedure, and did a great job. I am very pleased with the result and, though I hope not to go through this again in the future, I thoroughly recommend Dr Landau for anyone else needing dental treatment themselves.
I went for a routine check up and everyone is so pleasant and they really put you at ease . I nearly look forward to my trips to the dentist now !
Very safe and very thorough service and treatment.
I recently had a crown fitted using new technology . It meant I only needed to be numbed once and it took an hour and a half which is so much better than having to wait while the impressions are sent away. It was amazing to watch the process.
Friendly and competent treatment.
The staff, an usual, were friendly and efficient. There was good coordination between the Hygienist and the Dentist to provide an effective additional treatment within the time allocated for a standard hygiene treatment and dental examination.
A patient for decades and never disappointed. The highest quality service given by a friendly team, and highly recommended.
Very quick and efficient with my problem
Lovely receptionist! Facilities are nice and clean and the hygienist there is excellent! Really recommend this clinic!
Very pleasant reception and accommodating staff. Excellent dentists with great customer awareness
BV
Bismarck "Biz" Vergara
I had the pleasure to have Dr Prab as my dentist and BY FAR she's the best dentist I have ever had. She is professional, caring, understanding, punctual and her upmost priority is the comfort of her patients. Her and her staff were magnificent and made going to the dentist, which is usually an unpleasant experience, into a very pleasurable and great experience. Thank you Dr. Prab and your staff
Where to start? They're extremely kind and professional. And when they ask you what your concerns are or what issues you have, they actually listen. They also try to make you as comfortable as possible, which is great. Perhaps best of all, they're HONEST, and didn't try to upsell anything or find problems that didn't exist. **My previous dentist** proposed thousands and thousands of dollars of work (I'm originally from the States), and a whopping $1200 cleaning they tried to push on me. I knew I was getting grifted, so I left, but foolishly left the work unfinished because I no longer trusted dentists. That was 10 years ago. 10 years of wear and tear on teeth that I knew already needed work, and I was dreading what the bill would be now, considering my previous experience. Turns out, the ENTIRETY of Temple Square Dental's treatment plan, which includes a cleaning, fillings and a root canal, is going to cost me less than the cleaning alone I was supposed to have 10 years ago. What a difference an honest dentist makes. I can't recommend them enough.
Very friendly and efficient. Took the time to explain everything. Overall a very pleasant experience.....not something you'd normally associate with a visit to the dentist!!!
Wonderful dentists, they fit me in the schedule right away when I had a painful tooth. They did several major procedures and they all went very smooth.
I have just had a tooth extraction here and would like to say what an excellent service it was. Everyone at the practice is so kind and helpful. Thank you for making the experience much less traumatic than I was expecting.
This Dental Practice is very friendly and professional. Lucy, my Hygienist was excellent.
I would give more than 5 stars, I cannot recommend enough. My confidence in having dental treatment has been restored after many years
In the last week, I've had root canal treatment, and a new crown fitted by Aaron, who is a superbly skilled dentist, and an extremely pleasant man. He explains what he is doing during the procedures, which helps you to relax, but is also very interesting. All the staff at the surgery are very friendly, helpful and efficient, and both Aaron and his very kind dental nurse manage to make a trip to the dentist enjoyable!
After a previous tooth extraction with a different dental practice in Aylesbury leaving me terrified of any dental work I decided to use temple square dental as sedation was the only way I could get through treatment. From the minute I booked an appointment the service was professional and friendly and so supportive. I had a root canal treatment completed yesterday and I couldn't be happier with the result. It was such a calm experience. I never expected to feel this happy after dental work and have experienced practically no pain considering how invasive a root canal is. Couldn't recommend this practice enough.
I visited the dental practice yesterday for appointments with both the hygienist and the dentist. From entering reception to undergoing treatment, all staff were extremely courteous and friendly. Would always recommend - no complaints/concerns at all.
Prompt, knowledgeable and efficient service. I've already booked again for 6 and 12 months.
Very friendly and organised.
Very good and professional. Could not fault my visit. First time ever that I had a painless filling renewed.
Welcoming, skilful and professional.
Totally professional as always. Lots of care and advice.
CW
Clive "The Grumpy Cat" W
I have been going to this same practice for many more years than I am going to admit to here...! I don't even live in the same town, but I still return, so that should tell you something..... Gaining trust in a dentist is not easy, but I have had the fullest confidence going to this practice over the years. When you arrive and enter their smart, comfortable and modern waiting room, you are greeted by a very friendly receptionist, all adding to a relaxed and calm atmosphere. Equally modern, this practice is at the forefront of technology, particularly when it comes to transplants. They have invested heavily in a state-of-the-art 5-Axis CNC machine that produces implants in-house. This not only speeds up the whole process, but ensures an absolutely bespoke service. I speak from experience. So all in all, I can confidently recommend this practice with it's highly professional and friendly staff.
I had a root canal done with Raj, the specialist, and his assistant. He was very friendly and we chatted for a bit. this was my first root canal and the assistant lady kept me calm throughout. Raj was very focused on detail and it took 2 hours to do but it was very well done with no pain! I am returning to do my crown tooth in a month and I look forward to the 3D printing. Charlotte and the girls at the front desk were very friendly on my arrival and leaving. Great experience at this dentist.
Really happy with my treatment and care from Dr. Landau and Nat. A lovely team of people who are very kind and helpful.
The service and the staff are very good
After being with my previous dentist for many years was a little apprehensive when I needed treatment . I needn't have worried as I couldn't have been put more at ease with Dentist Aaron and the nurse Charlotte. They were both professional, friendly and I couldn't of asked for better care.. All Covid precautions were excellent . Thank you also to reception..
Having just finished a course of dental treatment from Lead Clinician, Prab Sandhu, I can't say how delighted I am with the end result. Prab has given me a reason to smile again and I can't thank her enough! The whole practice is very friendly but also extremely professional and even though I am moving away, I will still be returning to her as you can't put a value on finding such a great dentist!
Friendly professional service. Recommend
The team at Temple Square are professional, polite, warm, friendly and very good at looking after your teeth. Would recommend this practice 100%!
I have been to Temple Square since I was a child and have had great care with their dentistry and orthodontics. Dr Landau is now my dentist and I can happily say he puts me at ease which is something I never thought I'd say about a dental visit! He recently performed my first filling and he was very kind explaining everything he was going to do. It is also nice to see the same lovely dental nurse each time I visit. I would recommend Temple Square to anyone looking for a dentist.
Such a positive experience. Great customer service and I really felt that everything was explained to me in a clear and thorough way.
Really helpful and friendly staff. I went in for a tooth extraction with Dr Sandhu and her assistant. They were very kind but also efficient in making sure I received the best treatment. All COVID measures in place are well executed that helped to create a safe environment.
I had a crown replaced today by the dentist Aaron Landau and his assistant Charlotte. I can only say good things about the Temple Square Dental Practice. From the time you arrive the reception staff are friendly and reassuring. Aaron then talked me through the procedure and kept me updated and reassured me throughout. The whole procedure was completed in less than two hours as Aaron has the ability to accurately scan, size, measure, produce and fit the new crown within the practice, using the most modern 3D scanning, measuring, milling, firing, shaping and colouring of the crown. I would thoroughly recommend anyone looking for a new dental practice in the Aylesbury area to contact the Temple Square Dental team. Graham Foster Aylesbury.
I have been going to this dental practise for many years and have had excellent care and advice such that I ,at 80, still have my own teeth This visit was for the hygienist only. I wouldn't hesitate to recommend this dental service to anybody and now, I see they do much more than dental work
I have just returned from a hygienist appointment with Eva. I'm an incredibly nervous patient and was absolutely dreading my appointment, but Eva was really friendly, understanding and made the experience as pleasant as possible. Very pleased with everything about the treatment, the way it was conducted and the results. I'd highly recommend Eva and the practice, particularly for nervous patients.
Very good and professional no issues with the treatment
Safe arrival, pleasant staff, good explanations of problem, nice surroundings.
Very good controls in place and in truth, aside from entry and the obvious additional controls in place - the service and organisation has not been adversely affected by the necessary adaptations
A very reassuring experience, with skilled work done attentively, cheerfully and gently under PPE conditions. Trouble free results! Thank you very much.
Since joining this practice, I have found much more confidence, going to the dentist. My dentist is excellent, so is his assistants. The reception staff, are friendly, and very helpful, Plus the whole practice is acting, especially very well, while this pandemic is happening.
I have had cause to have some treatment today and have to say that the patient care and safety is paramount in the thoughts of the staff, which I found very reassuring. Dr Aaron Landau fitted my new crown and the result is brilliant, a combination of very high tech along with exceptional dentist skills the whole experience was great and I didn't need to leave the surgery as all of the work, including making the crown was completed on site on the same visit. Fantastic dental practice, keep up the great work.
I have very sensitive teeth so a visit to the hygienist is always viewed with trepidation. Patricia was excellent - thorough enough to descale and clean properly but gentle enough so I had minimum discomfort.
I felt very safe and comfortable visiting the practice. Good anti covid measures in both the waiting area and the surgery.
My overall experience was great. I not been to the dentist in a very long time, and had to seek advice on a major tooth pain. After having scans it was the best advice to be given from Dr Aaron going forward with my treatment. I could not fault the safe and the politeness and the reception team for their professionalism. Even tho it's private and you pay,the service out weights the cost against NHS. Defo recommend the dental surgery.
By far the best dental practice I have ever been to. Aaron is a superb dentist, very reassuring and professional. The entire team that I encountered were just brilliant and I would definitely recommend.
Very quick appointment given the current situation. Friendly, courteous and professional as always.
Yesterday, (Tuesday 14th July) I had both a hygiene and a dental appointment at the practice. I was very happy with my treatment from start to finish. On arrival I was welcomed by Dan who greeted me at the door, took my temperature, offered me hand sanitizer and a mask and then indicated where I should sit in the waiting room. Both of my appointments were on time. Pat, the Hygienist was both friendly and professional, as usual, and put me at ease. She also recommended a dental rinse that I intend to purchase. Dr. Aaron Landau, (my Dentist) was also cheerful, friendly and professional and recommended some treatment that I will have in the future. I always find the service and treatment at Temple Square Dental to be exemplary and would highly recommend their services to others.
Very friendly , put me immediately at ease. I felt both Lucy and Raj were interested in me and were willing to spend time chatting when this isn't to be expected. They explained what they were doing and what to expect in the future which is helpful to know. Thank you.
Easy efficient & professional experience
Made to feel very welcome and felt totally safe with the precautions that had been carried out.
I can't praise Temple highly enough for adapting to the new Covid way of working which made me feel very safe throughout my procedure. I always feel so relaxed and informed with the level of professionalism, friendliness and informative feedback I receive throughout my treatments. I highly recommend.
Dr Patade was very nice in the first consultation with him (actually first check up in last 10 years!) very patient in answering my questions and concerns. Would definitely be back!
I've been with this practice for many years & following the retirement of my dentist the excellent service has been maintained by his successor.
I almost enjoy the dentist now ! very appreciative of having a dentist well-versed in bone diseases too, as I have Osteogenesis Imperfecta which affects everything from teeth to cartilage to organs.
This is a top class practice with top class professionals from the friendly efficient reception staff through to the dentists nurses & hygienists. You really couldn't put your mouth & teeth in more capable hands with the best advice & clinical excellence in thoroughly up to date surgeries with very caring professionals who always have your best interests at the forefront of their thinking & take the fear completely out of a visit to the dentist. They have looked after my whole family's teeth over many years & I cannot recommend them highly enough. Lorraine Harrington
I have always been impressed by the skill and professionalism of this practice, especially Prab who has worked miracles over the past 15 years on my behalf! The environment is superb and all the support staff are friendly and super efficient! George Molyneux
Very friendly dentist and hygenist didnt wait for to long and reasonable priced. Very skilled work aswell
Really pleased with the whole procedure. Thanks to all involved
I had some major dental implants carried out by Dr Prab Sandhu and her team. Throughout the whole treatment I was treated very well. Lot's of friends asked if it hurt and I can honestly state that there was discomfort at times but no pain. Before the treatment I was given a detailed plan and price estimate which ended up being exact. The finished results are great and have boosted my confidence. I would happily recommend Prab and her team.
After our previous dentist, Dr. Padget, retired, I was quite nervous about seeing a new one - especially after 25 years - but Dr. Aaron Landau is absolutely lovely and I had no reason to be worried ! Aaron is incredibly friendly, professional and great if you're generally not a fan of the dentist as he's very good at making it a comfortable experience. He's very easy to talk to about any concerns you might have, and is great at answering any questions in a very 'user-friendly' fashion. I also like how understanding he is when it comes to discussing more serious concerns - for example, a family member of mine who also sees Aaron has both a genetic bone disease as well as previous issues with purging from an eating disorder. He was absolutely wonderful with them, was not in any way judgemental, and has made incredible efforts to help them with their dental care. I recently had a composite applied to some of my teeth due to some receding gums, and I feel much more confident in my smile already ! I would highly recommend Aaron to anyone in need of a dentist - he's incredibly welcoming as well as gentle with your teeth ! :-)
I have been coming to this practice for 40 years (since I was 2) they are so fantastic, as a child they fixed my overbite with braces, have fitted a crown and veneers and always make time for need any time it's needed. Thank you Dr Mcleavey and everyone there.
Proffesional practice , Prab is amazing nothing is ever a problem and she does a great job thanks for all the great work you've done on my smile
Prab and Sarah are fantastic. I have had terrible experiences with dentists and they have restored my faith in going to see the dentist. My teeth are amazing now. They used to be super sensitive and the ladies rebuilt them and now I'm not in constant pain. Highly recommend temple square, all staff are friendly and cannot do enough for you.
We have been patients with Prab ever since she joined the practice My children have always been at ease with her and team ,even when they have had treatment. Prab explains everything she is going to do .Her work is outstanding. We would highly recommend Prab and her team to everyone .
Great surgery, friendly helpful staff. Always very happy with every appointment I attended. They always put my daughter at ease. Very good service.
I am so grateful for the excellent dental treatment I have received from Mrs. Sandhu. She has been gentle and kind and achieved miracles. Hilary Cornwell.
As a 'child of the 50s' I have received some very dubious dental care over the years! Naturally, I have been rather uneasy when embarking on treatment. Since receiving dental care from Mrs Sandhu and Sarah I have recieved excellent treatment. Good communication and highly skilled work. I would recommend the practice with every confidence.
I have had 2 implants and some other cosmetic related work with Prab and her assistant, Sarah. I can not praise them too highly. Their professionalism and ability to make me feel at ease were second to none. They took me through the process stage by stage and the work when finished has been of the highest order.
Sarah Murphy has been my dentist for many years and I am very pleased to have followed her to Temple Square. She and the team are extremely professional and thorough yet caring and considerate with a more cautious patient like me!
I have been going to temple square dental since I was a teenager and they are great! Dr.Sandhu is a talented dentist there is no job she cannot do! I highly recommended her and her team!
Had Orthodontic work done, amazing dentist, great and quick results. Couldn't recommend more!
Prab Sandhu put in an implant a year ago. It went really well and I found her very professional and efficient. I am delighted with the result. She is very accessible and if I have any dental problem She sees me at short notice. I would very much recommend the practice and Prab. The reception staff are very friendly and helpful. My wife is also a patient. Her thoughts are below:- A few years ago I had 10 veneers on my upper teeth. I am delighted with the result - in fact they are better than I ever imagined. I had this procedure done Prab Sandhu and I thoroughly recommend her. Although it is expensive it is the best money I have ever spent.
This is a friendly surgery that I have been going to for many years. Every procedure is very carefully explained which I find reassuring. The staff are patient, kind and good at listening to any dentistry problems which they then work hard to resolve. I would recommend them.
Have been going to Temple Square for years. Everyone is patient and understanding and do everything they can to relax you and make sure that you understand the treatments. Would definitely recommend this practice to those of a nervous disposition.
I have been a patient of Prab at Dental Square and have found the practise to be professional and reliable. I had a tooth extraction which was carried out with great strength and care! The practise has a friendly feel.
I am extremely nervous of going to a dentist but all the staff at Temple Square are friendly and made me feel at ease. The dentist and dental nurses put you at ease and were very patient with me. I cannot say I enjoy going to the dentist but I certainly don't have the same fear.
Very happy with all the staff and treatment I have received at Temple Square Dental, they are all very friendly, exceptionally professional and always willing to help.